Sapphire Mountain brewing company
50 Slicers Ave., Sapphire NC 28774
Redefining Sapphire's Social Experience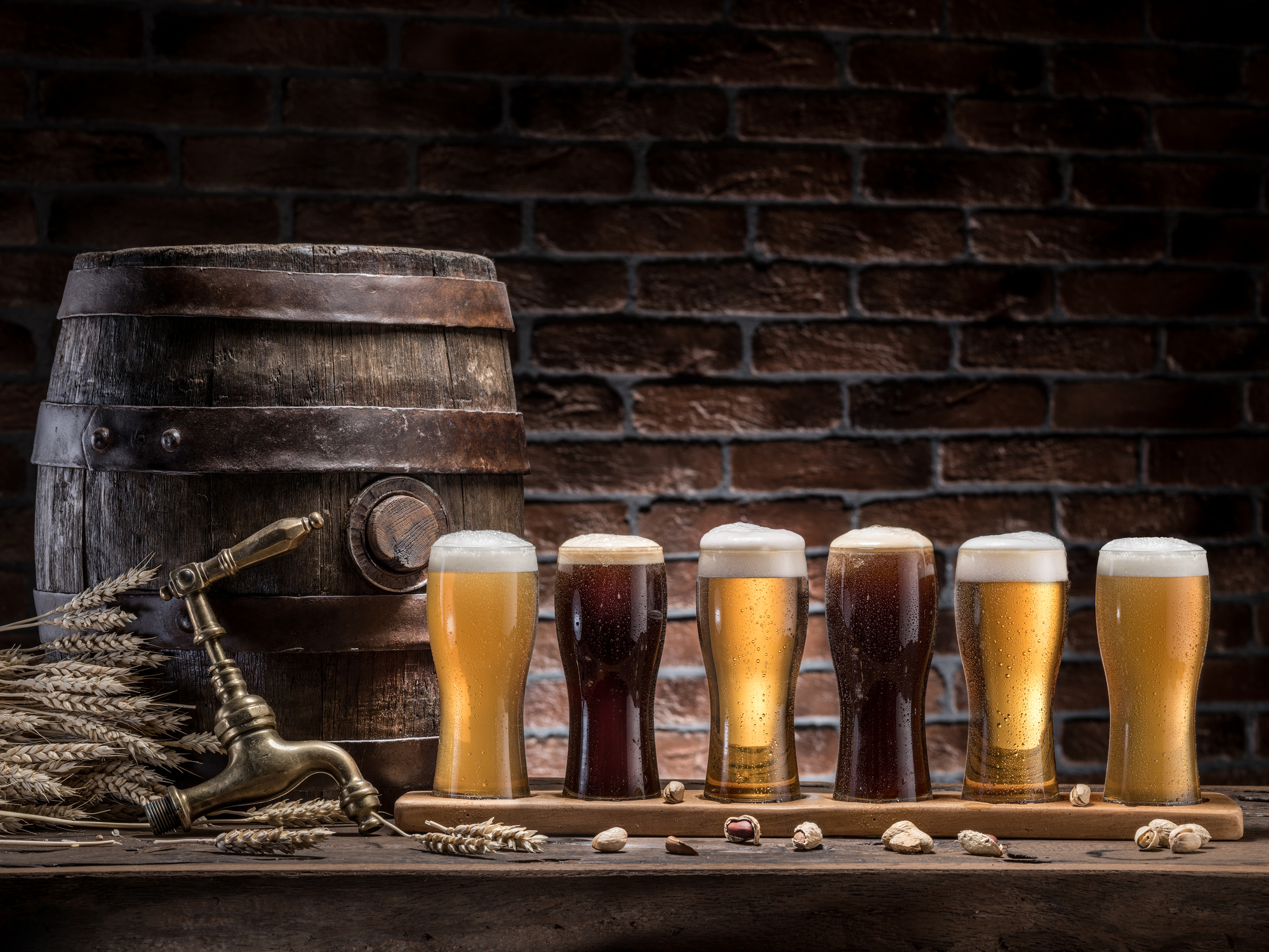 OUR MISSION
At Sapphire Mountain Brewing Company, our mission is to create the ultimate customer experience by inspiring and nurturing the spirit of our customers.
Whether you are dining, drinking, enjoying our entertainment, or merely stopping by to marvel at the beauty of Sapphire Mountain, we are committed to providing the highest level of quality, passion and customer service.
Thank you for choosing Sapphire Mountain Brewing Company.
Eat Together
Nothing, not a conversation, not a handshake or even a hug establishes friendships as forcefully as eating together.
Jonathan Safran Foer
At Sapphire Mountain Brewing Company, quality and consistency of our service resides at the forefront of our credo. From our appetizers, to our acclaimed pub grub, to our signature wood-fired pizzas, and to our entrees, we are committed to using only the freshest and best quality ingredients in the foods that we prepare. As part of our commitment to our local and regional partners, we purchase locally whenever possible, and we pride ourselves in taking an artisan approach to our food preparation and presentation.
The most important thing we do at Sapphire Mountain Brewing Company is listen to our customers ... locals, seasonal locals, and visitors from outside the area. All of our menu and specialty items have been created to meet the discerning palates of our fans. Consequently, we encourage you to leave feedback or offer recommendations throughout the season.
Thank you for choosing Sapphire Mountain Brewing Company, and we are confident your experience will bring you back again soon.
DRINK Together
We are redefining Sapphire's social experience, and we want to provide your favorite choice in beverages to add to your enjoyment.
DRINKING TOGETHER
Sapphire Mountain Brewing Company proudly supports the microbrew and craft beer culture of North Carolina. At SMBC, we feature the finest microbrews, craft beers, Belgians, imported and domestic brands. We continue to offer and rotate 10 craft draft options that include the offerings from favorite breweries around the local area. Our bartending staff also prides itself in creating and re-creating remarkable cocktails that will further enhance your visit at "The Pub."
Sapphire Mountain Brewing Company is western Carolina's premier venue for celebration and party needs!
With its majestic, mountainous backdrop, Sapphire Mountain Brewing Company is the ideal place to host your most special moments. Contact Us to see how Sapphire Mountain Brewing Company can meet your special venue and catering needs.
About Us
Welcome to Sapphire Mountain Brewing Company, home of the finest Foam Heads & Flat Breads in the heart of the Blue Ridge Mountains. The original brewery was founded in 1888 in Sapphire's historic mining district and was first located at the Horsepasture River Gold Mine one mile east of Highway 64. From the 125-year-old reclaimed saloon flooring to the 105 year-old-whiskey barrels and the 173-year-old stone blocks on our fireplace and wood-fired oven, much of the brewery's original character and ambiance has been carried over to our current location here at the prestigious Sapphire National Golf Club.
We invite you to take pleasure in our rustic cuisine. Our beer recipes have been handed through the generations from the old Sapphire mining families , and our signature pizzas and flat-breads are fired with wood the old-fashioned way. We are committed to using only the freshest ingredients in the foods and beverages that we prepare, purchasing locally whenever possible, and taking pride in taking an artisan approach to all that we do.
As part of our ever-present quest to deliver the optimum Sapphire experience, Sapphire Mountain Brewing Company is beginning a 2,000 square foot expansion of its outside deck that overlooks Sapphire National and the Blue Ridge Mountains, along with creating a majestic outdoor social and gathering place highlighted by stacked-stone retaining walls, a giant fire pit, Adirondack chairs, and a full-service bar service so that our customers can enjoy what the locals deem as "the best view in the area." We welcome you to stop by, select one of our 100 regional craft beers, and speak with our staff about the great changes to our esteemed restaurant.
Old Whip Wire
Notice our enormous steer head above the fireplace as you enter Sapphire Mountain Brewing Company? His name was Old Whip-Wire. When Judge Roy Bean slapped a $100 bounty on Old Whip-Wire's head, the ornery bull was one of the wildest, meanest, and most horny longhorns to ever roam the Texas brush country. From the Rio Grande to the Pecos River, Old Whip-Wire rumbled through miles of barbed-wire, spreading his love and leaving a path of destruction in his wake. No fence could keep him from loving a willing heifer. Sadly, while fleeing a pack of Mexican renegades during a violent thunderstorm, Old Whip-Wire was struck dead by a bolt of lightening and hauled back before the Judge so that the reward could be claimed. Awed by the sheer size of the dead bull, and out of respect for Old Whip Wire's amorous escapades, Judge Bean had the head mounted and another key piece of the bull's anatomy turned into his personal walking cane. Many thanks to Judge Roy Bean's family heirs for allowing us to honor Old Whip-Wire ... the bull that took no bull.
Our Historic Stone
The stone blocks that comprise our fireplace, pizza oven, and the entrance to the clubhouse date back to 1835. They were originally used during construction of the servants' quarters at the old Thomas Plantation on the Little River, east of Sapphire, and were laid down in 2-foot thick walls using a mixture of clay and lime for mortar. Years later, master mason Leland Hughley secured the stone blocks and recycled them in 1983, when he and his team crafted the fireplace and front entrance. Fortunately, a few blocks were left over, and when it came time to build the pizza oven, Leland worked his magic once again to create what you see today: a fine piece of old world craftsmanship.
Our Oak Barrels
The barrels used for our outside table bases are vintage Sapphire Spirits whiskey barrels that are 105 years old. Before they could be put to use in our pub, the remnants of the 100-year-old whiskey had to be drained, and the sweet smell of the past still lingers. These solid red oak barrels with their metal straps and wood bungs are an example of coopering at its best and the complement the old world craftsmanship throughout our establishment.
Our Bar Top
When the remnants of Hurricanes Ivan and Francis roared through these western Carolina mountains in 2004, one of the casualties was a 110-foot tall, 120-year-old black walnut tree. The tree's rare crotch-wood trunk was acquired by Weisz Earthworks, carefully sawn lengthwise into 3" thick slabs, and then subjected to a lengthy kiln-drying process. The four slabs that comprise our bar top were hand-picked and meticulously mounted, joined, and shaped by the Weisz family. What you see is a result of their fine craftsmanship and an example of how the tragedy of losing such a magnificent tree can be turned into something positive and beautiful.
Our Logo Merchandise
Take home a piece of history. Sapphire Mountain Brewing Company has many items to choose from including pint glasses, shirts, hats, and our rustic, yet ornate beer growlers. Ask your server or a manager for pricing and availability as items may be out of stock due to season and demand.